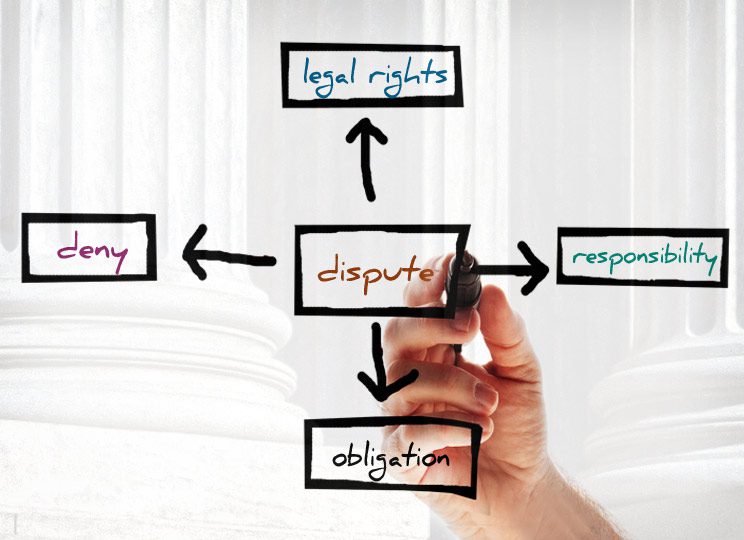 What is a declaratory judgment action?
A declaratory judgment action is a lawsuit in which one of the parties to a dispute is attempting to determine its legal rights. In a declaratory judgment action, neither party is seeking a judgment for money damages. Instead, the purpose of a declaratory judgment action is to determine the parties' responsibilities in relation to a particular dispute. Declaratory judgment actions are oftentimes filed in federal court.
One of the more common reasons for filing a declaratory judgment action is that an insurance company is seeking to determine whether it has an obligation to defend or to satisfy any resulting judgment in relation to a lawsuit that has been filed against its insured. Essentially, it is an attempt by the insurance company to avoid the expense of defending a lawsuit or satisfying any judgment that might be obtained against its policyholder. In this example, the insured (policyholder) is sued by his/her own insurance carrier.
If the declaratory judgment action is not settled, the result will be a determination by the Court as to the duties and responsibilities of the parties in relation to the underlying dispute. For instance, the Court could determine that the insurance company has no duty to defend a lawsuit or satisfy any resulting judgment because there is no coverage under the policy in dispute. Conversely, the Court could conclude that there is coverage under the policy and the insurance carrier therefore has an obligation to both defend and satisfy any resulting judgment.
A declaratory judgment action may involve a lawsuit that has already been filed and in which there is some issue (i.e., insurance coverage). The attorney who is defending the underlying lawsuit on behalf of the policyholder will likely continue to defend the case and have to wait for a determination by the Court in the declaratory judgment action to determine whether that obligation is terminated. This creates many potential concerns, to include whether, if the declaratory judgment action is successful, the insurance company will demand reimbursement of all attorneys' fees and expenses it has incurred in the defense of the underlying lawsuit. Consequently, the policyholder should retain his or her own attorney to protect his/her rights in the event that the Court ultimately concludes that there is no coverage under the policy.
It is important to understand that your insurance company is responsible for providing you with an attorney to represent you, at its expense, to defend any resulting lawsuit in which there is coverage under your policy. That attorney's primary ethical obligation is to represent you, even though the attorney is being paid by your insurance carrier. If the insurance company should determine that it may not be responsible for defending the lawsuit or satisfying any resulting judgment, it must inform you (the policyholder) in writing. This is done in the form of a letter that is typically referred to as a reservation of rights.
There are always options that an insurance company can exercise instead of filing a declaratory judgment action. For instance, it could agree to defend the lawsuit and reserve any determination as to coverage until a judgment has been entered. In the alternative, the insurance company could simply deny coverage under the policy.
If you have questions regarding coverage under an insurance policy or have received a reservation of rights letter from your insurance carrier, it is advisable to contact an attorney who regularly handles insurance disputes for advice regarding your rights and responsibilities.
This information is not intended to provide legal advice, and no legal or business decision should be based on its content. No representation is made that the quality of legal services to be performed is greater than the quality of legal services performed by other lawyers. Read full disclaimer.